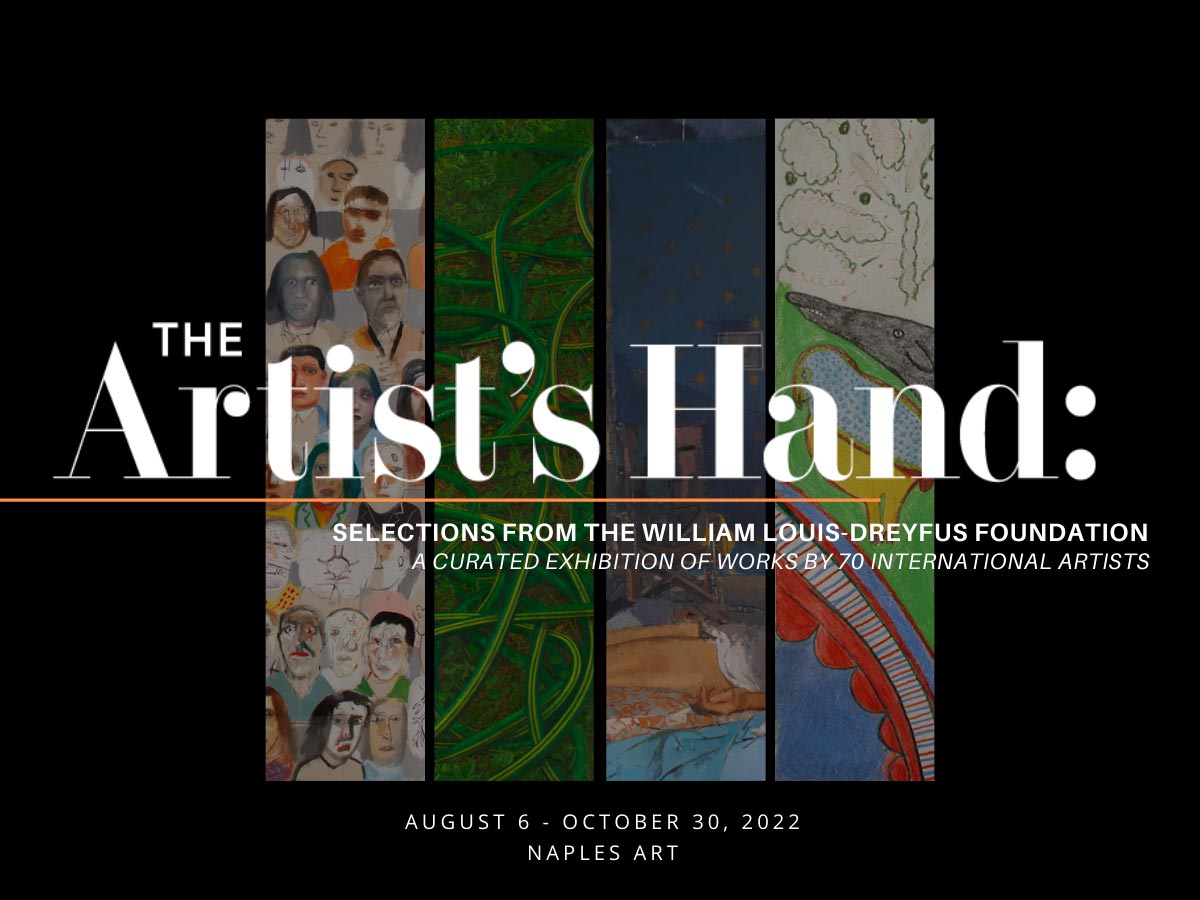 The Artist's Hand: Selections from The William Louis-Dreyfus Foundation
From August 6 – October 30, 2022, The Artist's Hand: Selections from The William Louis-Dreyfus Foundation brings together a curated selection of work in different media by seventy artists from one of the most progressive and idiosyncratic collections in the United Stated. Amassed over a period of more than fifty years and spanning time periods and continents, The William Louis-Dreyfus Foundation is a testament to Louis-Dreyfus's aesthetic intuition, curiosity and passion for collecting on a personal level.
The Artist's Hand presents a comprehensive look at the collector's compelling vision through the lens of his interest in the artist's virtuous creative process. Intrigued by the desire to assimilate the visual language and technique of the artists he collected, Louis-Dreyfus amassed a collection that highlights the conversations between the works of trained and untrained artists, giving voice to those who were unjustly underrepresented in the art historical cannon.
Naples is a beautiful area and has some of the best art shows and happenings in SWFLA. For more info contact Mike Shoaff with RE/MAX Naples. REMAX real estate agents Naples have top real estate agents.

The show will follow the guidelines set forth by the City of Naples regarding masks and social distancing: The City of Naples resolution requires all persons to wear face coverings inside public buildings or businesses, or attending public outdoor events when it's not possible to maintain a social distance of six feet. Exceptions to the resolution include children under two years of age; persons eating or drinking; or persons needing accommodation per the Americans with Disabilities Act.