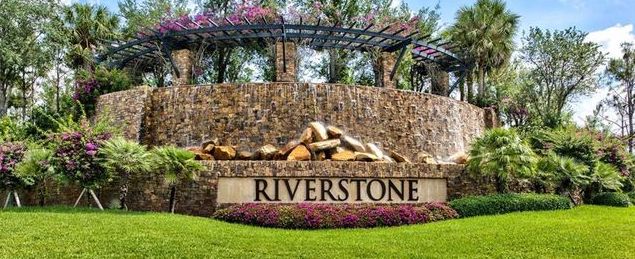 Are you searching for the perfect family-friendly community that offers luxurious living, excellent amenities, and access to top-rated schools? Look no further than Riverstone in North Naples, Florida. Developed by GL Homes, this gated community has been designed to provide an unparalleled lifestyle for residents of all ages. With its prime location, remarkable homes, and a plethora of amenities, Riverstone North Naples is a haven that combines elegance, comfort, and convenience.

Prime Location
Nestled in one of the most sought-after areas in Florida, Riverstone North Naples offers the best of both worlds. Situated just minutes away from pristine beaches, world-class golf courses, and upscale shopping centers, residents have easy access to a myriad of recreational activities and entertainment options. Whether you're looking for a day at the beach, a round of golf, or a shopping spree, it's all within reach when you call Riverstone home.

Amenities Galore
At Riverstone North Naples, residents are treated to an impressive range of amenities that enhance their everyday living experience. The community boasts a stunning clubhouse where neighbors can gather, socialize, and participate in a variety of events and activities. From holiday parties and fitness classes to book clubs and more, there's always something exciting happening at Riverstone. For those who enjoy an active lifestyle, the community offers a state-of-the-art fitness center, resort-style swimming pool, tennis and basketball courts, and miles of scenic walking and biking trails. Families will appreciate the children's play area and splash park, ensuring that kids have plenty of opportunities for fun and recreation.



Top-Rated Schools
One of the highlights of Riverstone North Naples is its proximity to top-rated schools. As a parent, you can rest easy knowing that your children will receive an excellent education in the nearby A-rated schools. This community understands the importance of providing a safe and nurturing environment for families, and the presence of exceptional schools adds to the appeal of calling Riverstone home.

The Lifestyle
Riverstone North Naples offers a lifestyle that caters to the desires and needs of its residents. For those seeking tranquility and natural beauty, the community is surrounded by nature preserves, lakes, and parks, providing endless opportunities for outdoor activities such as hiking , picnicking, and birdwatching. Residents can unwind and soak in the serene surroundings, away from the hustle and bustle of city life. Additionally, the community organizes social events and activities throughout the year, fostering a sense of community and allowing residents to connect with their neighbors and create lasting friendships.

If you're searching for a gated community that exemplifies luxury, comfort, and convenience, Riverstone North Naples is the place to be. With its prime location, remarkable homes, and wealth of amenities, this community provides a family-friendly haven where residents can thrive. Whether you're a family, single professional, or empty nester, Riverstone North Naples offers a lifestyle that caters to your every need. If you're ready to embark on a journey of luxury living, consider Riverstone North Naples as your next home.

For more information on available listings and to explore this exceptional community, we recommend contacting Naples Top Real Estate Agent Mike Shoaff. Or check out below some of the latest MLS listing in Riverstone.